Heli-Skiing and Snowboarding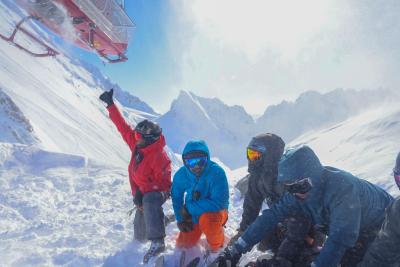 Want world-renown heli skiing in Alaska? Look no further! From epic spines and crazy drops, to family friendly, Haines is the perfect winter playground for all your heli desires. So put the wings up to Haines, and put your tips down for an amazing experience you'll never forget!
The Swatch Freeride World Tour was hosted in Haines in 2015, 2016 and 2017. Check out the links to see replays from those tours:
Stay in town, or at a fly-in, fly-out lodging. Either way, you're bound to find some great powder!
Whether you're an veteran heli-skier, or a first-timer, Haines has the terrain and guides for you.
Local Heli-Ski Operators
Haines is home to three world-class heli-ski operators! Reach out to any of them below for more information and to book your powder adventure!
Visiting Haines will take some planning, but once you get here, you will be happy you did. There are many ways to get here. Find out which one suits you best!
Learn More

Some like it cold...so let's not forget about winter, come visit when the snow falls and the lights dance.
Learn More